Roma could be considered a first-class battleship by the standards of her time.

Her full displacement exceeds 45,000 tons and she carries 381 mm artillery, has up to 350 mm thick side armor, more than 60 AA guns, and a group of three aircraft—these numbers are impressive. Even though this battleship never saw action, the combat potential of this behemoth was visible to anyone.
The ship's history
The Italian Vittorio Veneto-class battleship Roma was laid down on September 18, 1938 at the Cantieri Riuniti dell'Adriatico shipyard in Trieste. On June 9, 1940, the ship was put afloat, and on June 14, 1942, she became a part of the Regia Marina. However, due to a serious shortage of fuel in the country at the time, the ship wasn't able to perform combat tasks. Instead, she and other ships of the same type, such as Vittorio Veneto and Littorio, were used as floating AA batteries, used to protect Italian cities against air strikes.
On June 5, 1943, battleship Roma was severely damaged by Allied aviation while in La Spezia port: two heavy bombs dropped by B-17 bombers exploded in the water on either side of the ship's bow, causing heavy flooding.
On the night of June 23-24, the battleship was hit by another pair of bombs: one of them went through the upper deck and damaged several officer's cabins, while the other exploded upon reaching the armor plates of the 381 mm aft turret and caused almost no damage. Even though combat capabilities of the ship remained intact, she was sent to Genoa for repairs.
The Armistice of Cassibile between the Kingdom of Italy and the Allies was signed on September 9, 1943. The day after Italy's surrender, a fleet of operational Italian ships led by Roma set sail for Allied-controlled ports in an effort to prevent the ships from falling into German hands. However, German command quickly learned about the Italians' plans and sent a bomber squadron after them, armed with the latest "ultimate weapon"—radio-controlled Fritz X bombs. In the ensuing attack, Roma was hit by two of them. The first bomb pierced the ship's hull and exploded underneath the keel, causing flooding in the aft engine and boiler rooms. The battleship's speed and power was reduced, forcing her to leave the battle group. As she was falling behind, the second bomb struck her and pierced through several decks, causing her magazines to detonate. The devastating explosion threw one of her main battery turrets overboard, and a 500-meter smoke plume rose above the ship. In just a few minutes Roma broke in two and sank, with 1,253 crew members going down with her.
Ship remodeling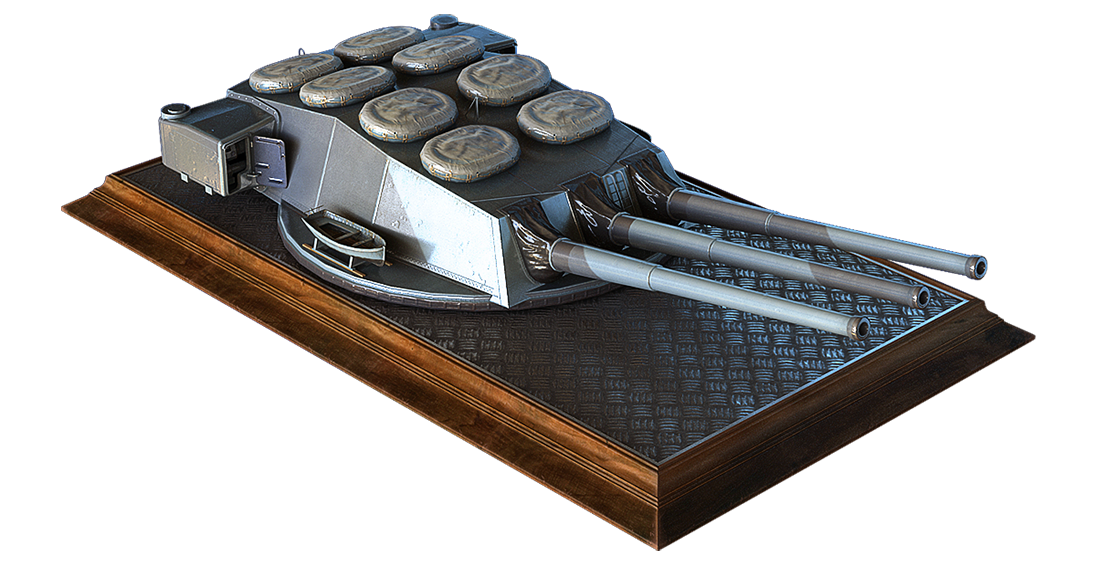 Main battery: 381 mm/50 OTO Ansaldo Model 1934 guns distributed between three triple turrets.
Italy already had experience of building 381 mm guns for WWI battleships, which is why guns of the same caliber were created for the new generation of "super" battleships. The new powerful 381 mm guns and their triple turrets were designed by the famous Ansaldo company. The OTO company also contributed to the production of guns and mounts.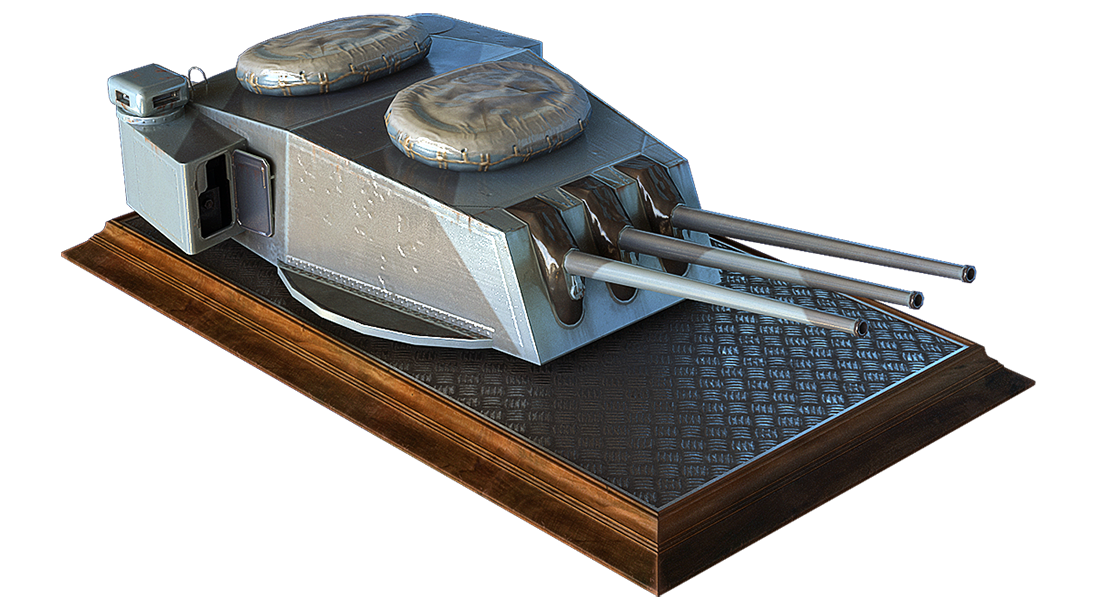 Secondary battery: twelve 152 mm/55 OTO Model 1936 guns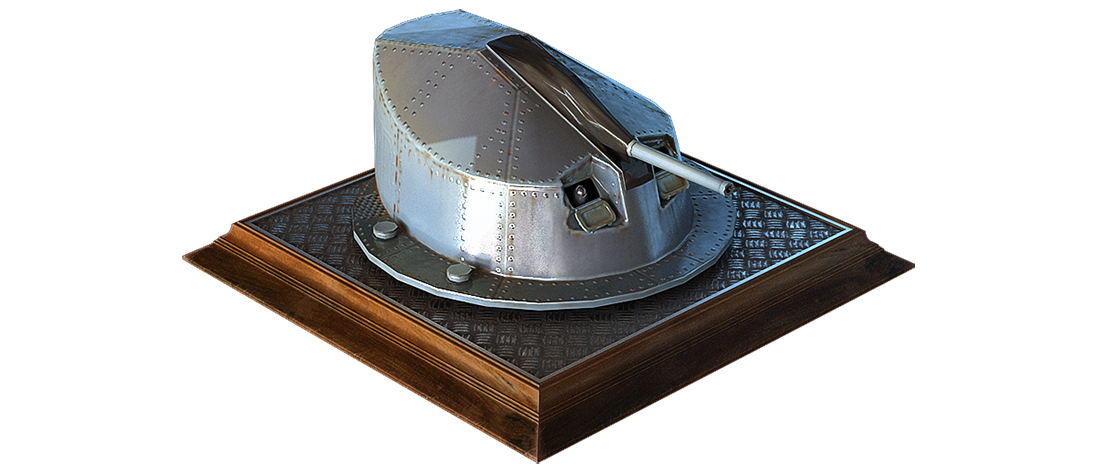 Dual-purpose battery: twelve 90 mm/50 OTO Model 1939 guns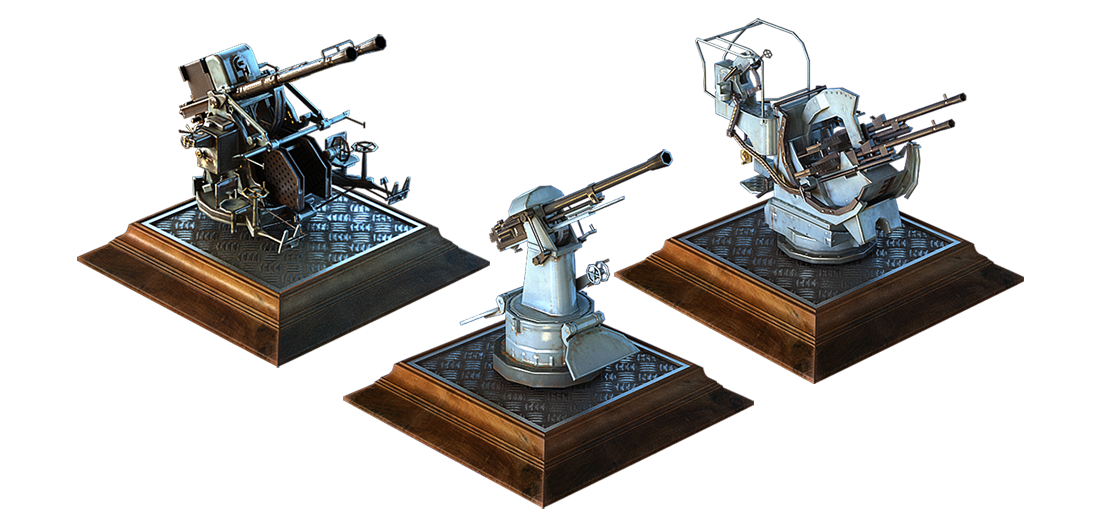 Anti-aircraft armament: eight twin 37 mm/54 Breda 1932 mounts, four 37 mm/54 RM 1939 guns, 32 automatic 20 mm/65 Breda 1935 guns..
Handling battleship Roma
Commander with 10 skill points
Priority Target
Adrenaline Rush
Superintendant
Concealment Expert
Commander with 19 skill points
Priority Target
Adrenaline Rush
Superintendant
Concealment Expert
Fire Prevention
Basics of Survivability
Expert Marksman
Battleship Roma's consumables
The ship has five slots for upgrades. We consider the following combinations to be most effective:
Damage Control Party Modification 1 or Main Armaments Modification 1
Damage Control System Modification 1
AA Guns Modification 1 or Aiming Systems Modification 1
Damage Control System Modification 2 or Steering Gears Modification 2
Concealment System Modification 1
Battleship Roma in combat
VIII Roma is a fast, sneaky battleship with good handling and powerful armor. In a battle, this ship encroaches upon the enemy, fending off their attacks and pushing at their flanks. Due to the high position of the citadel, it's advisable to avoid exposing the ship's sides to enemy fire, and also to avoid encounters that involve a large number of ships.
Roma cannot boast an ideal range of fire, but amazing shell ballistics turn her into a cunning predator in medium- to short-range encounters. Another advantage is the good concealment she offers for a battleship. This feature lets Roma sneak up close to her targets undetected, allowing her to be the first to deal a painful blow to any enemy counterpart.
Key features
Nine 381 mm main battery guns with great ballistics, excellent armor penetration, and phenomenal muzzle velocity.
Fast main battery turret traversing speed.
Powerful anti-torpedo protection and reliable horizontal armor. She has a long armor belt covering a part of the ship's bow, allowing her to approach the enemy at an acute angle.
Excellent concealment for a battleship.