Captains!
Another Ranked Battle Season ended on February 26. The 11th Season was played with Tier IX ships in "Arms Race" mode. It's been interesting to see which ships have become the most popular, how many battles were played, and how many Captains managed to reach the 1st rank!
You can find this and more interesting information below in the infographics.

---
It's also time to sum up the results of the 4th Clan Battle Season, named "North". We're happy to congratulate all of those Captains who participated in the battle for rewards and glory. The time has come to honor the top Clans of the season! Please welcome the winners:
PANZER VOR
格差 ~社会問題を考える~
女僕復興大學 – University of Maid's Renaissance
Panem Navy
HELL CAT
SOLA
Dont Cap Kill All
Felicitas, Integritas Et Sapientia
The Steel Plate OF Team 404
Tsukiryu
You can find more information about the 4th Clan Battle Season in the infographics.
Please note: the infographics display Clan data from across all regions.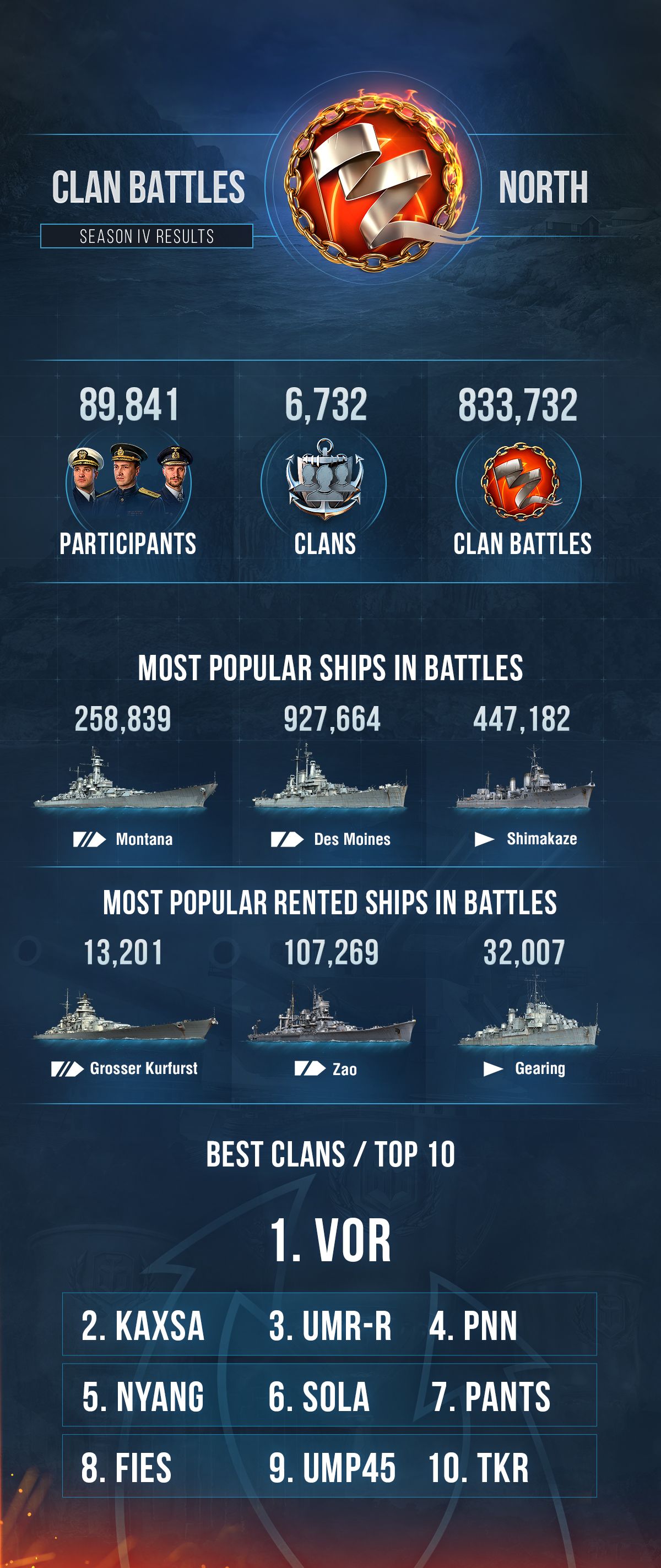 Hail the top Clans on our server!